THE FLUTE PICTURE PAGE

THE PARTS OF THE KEYED FLUTES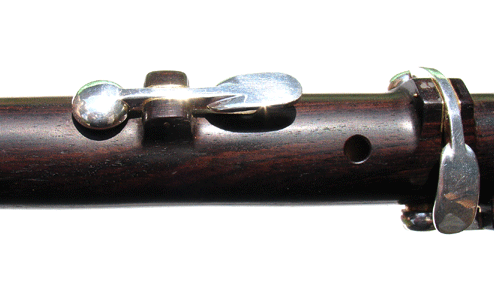 A BLOCK AND IT'S LINER
WITH THE KEY IN POSITION.
THE ULTIMATE BLOCK MOUNT SYSTEM
OFFERING STRENGTH AND WEAR RESISTANCE.
EACH LINER IS HAND FITTED TO IT'S KEY
FOR ACCURACY OF LOCATION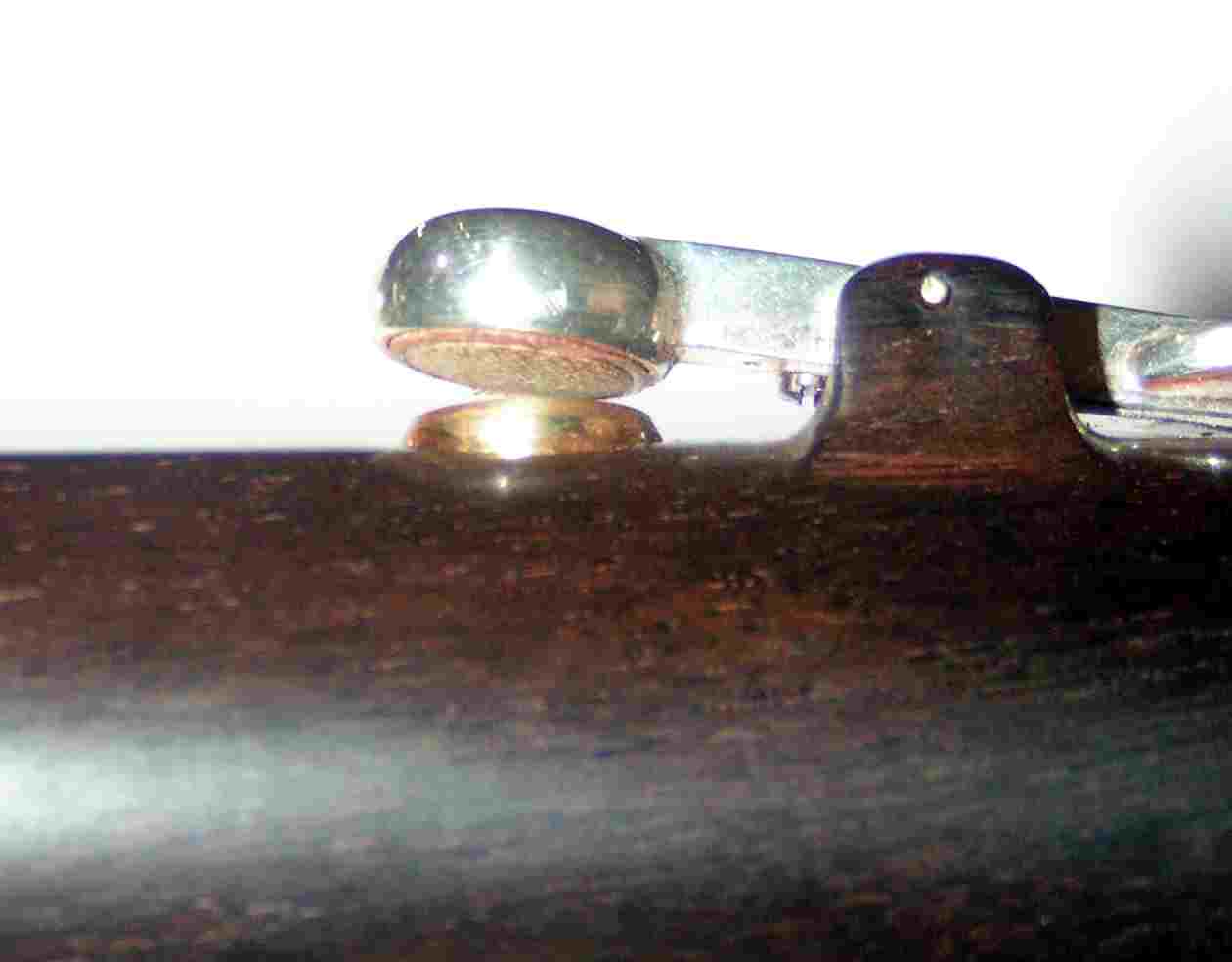 A KEY SHOWING THE PAD AND IT'S SEATING.
THE LAMBSKIN PAD HAS A CONVEX SURFACE
LIKE YOUR FINGER, THE LINER HAS A NARROW
SEAT FACE TO GIVE OPTIMUM SEALING PRESSURE.
THE CUP OF THE KEY IS KEPT AS SMALL AS POSSIBLE
AND THE LINER IS FLARED OUT ON THE INSIDE.
THIS COMBINATION GIVES MUCH REDUCED IMPEDENCE
TO THE SOUND WAVES AS THEY LEAVE THE TONE HOLE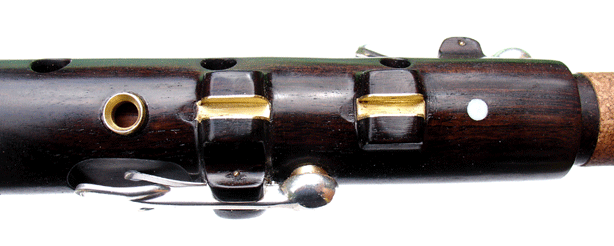 VIEW OF THE TONE HOLE SEATING AND THE BLOCK LINERS WITH THE KEY REMOVED.

NOTE ALSO THE WHITE PTFE. SPRING BEARING PAD.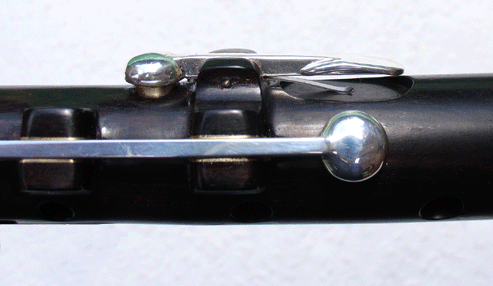 VIEW OF THE Bb KEY SHOWING THE UNDER CUT WHICH ALLOWS OPENING OF THE KEY WITHOUT LIFTING THE THUMB FROM THE FLUTE BODY.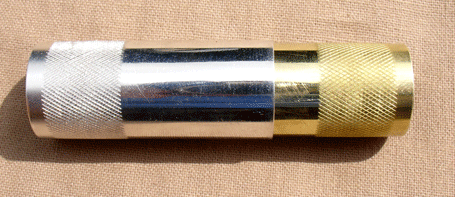 A TUNING SLIDE BEFORE ASSEMBLY, THE RAISED DIAMOND KNURLING PATTERN MINIMISES CONTACT BETWEEN METAL AND WOOD. COMBINED WITH A FLEXIBLE ADHESIVE THIS TECHNIQUE PRODUCES A VERY STRONG JOINT AND REDUCES THE RISK OF CRACKING.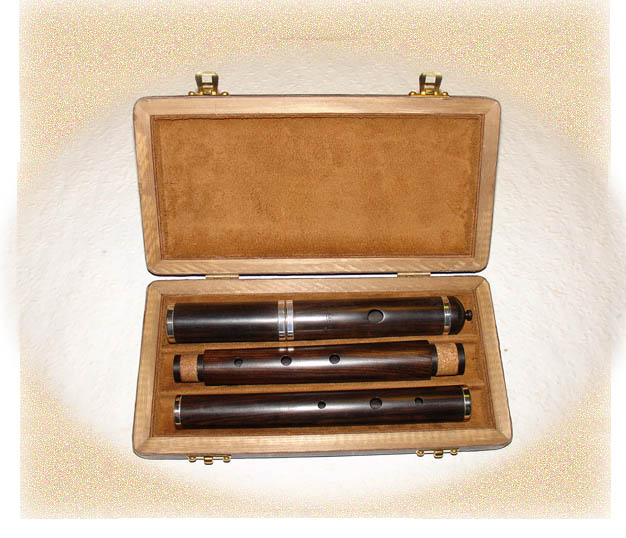 KEYLESS FLUTE BOX
THIS ONE IS COVERED AND LINED WITH LEATHER