RETURN TO M3W HOME PAGE
THE CONTENTS OF THE KITS


Cush drive kit contents :-



1/ A full depth crankshaft nut to replace the original half nut.

2/ One of the special countersunk screws with full size socket to replace the small head originals
which fix the alternator rotor and the flywheel bearing carrier plate.

3/ The replacement rotor hub in alloy steel - the splines fit on both minor and major diameters and the flanks. The nose is of the correct diameter and finish for the crankshaft seal and it is recessed for an 'O'ring seal.

4/ The cintered bronze support bearing shown fitted to its aluminium carrier.

5/ The alloy steel stub shaft which runs in the support bearing.

6/ Set of four specially shaped, high temperature, polyurethane inserts with quick change lugs.

Each kit comes complete with a new crankshaft oil seal - 'O'ring seal - all necessary fixings, silicone grease for the inserts, a tool kit for insert changing

and an automotive quality bonnet decal to tell everybody why you are always smiling.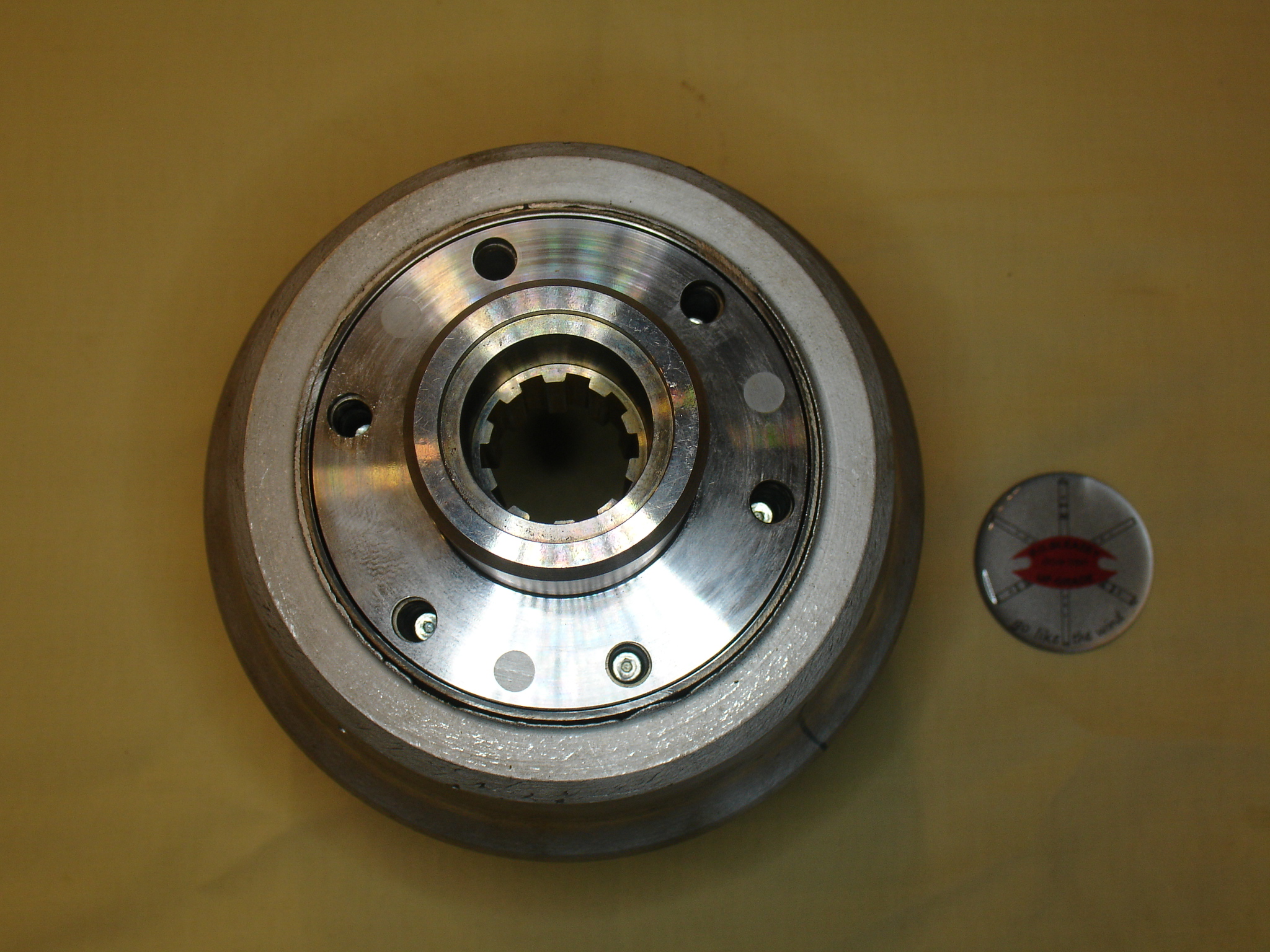 A view of the outer Centa Rotor with the alloy steel hub installed. You can just see the three tapered locating pins and the recess for the 'O' ring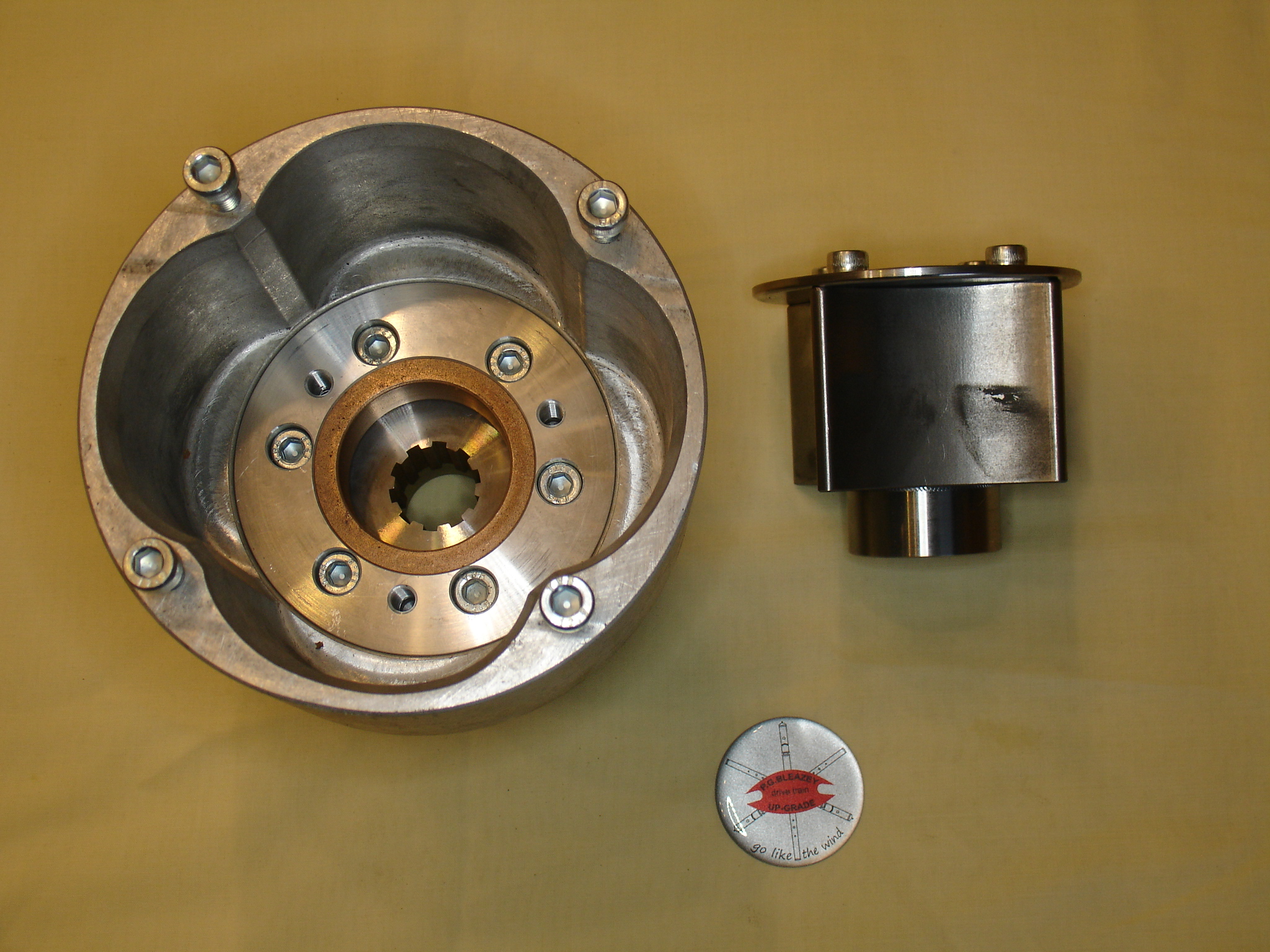 A view of the Centa rotors showing - (left) the bronze bearing in the outer rotor and (right) the inner rotor with the extended shaft fitted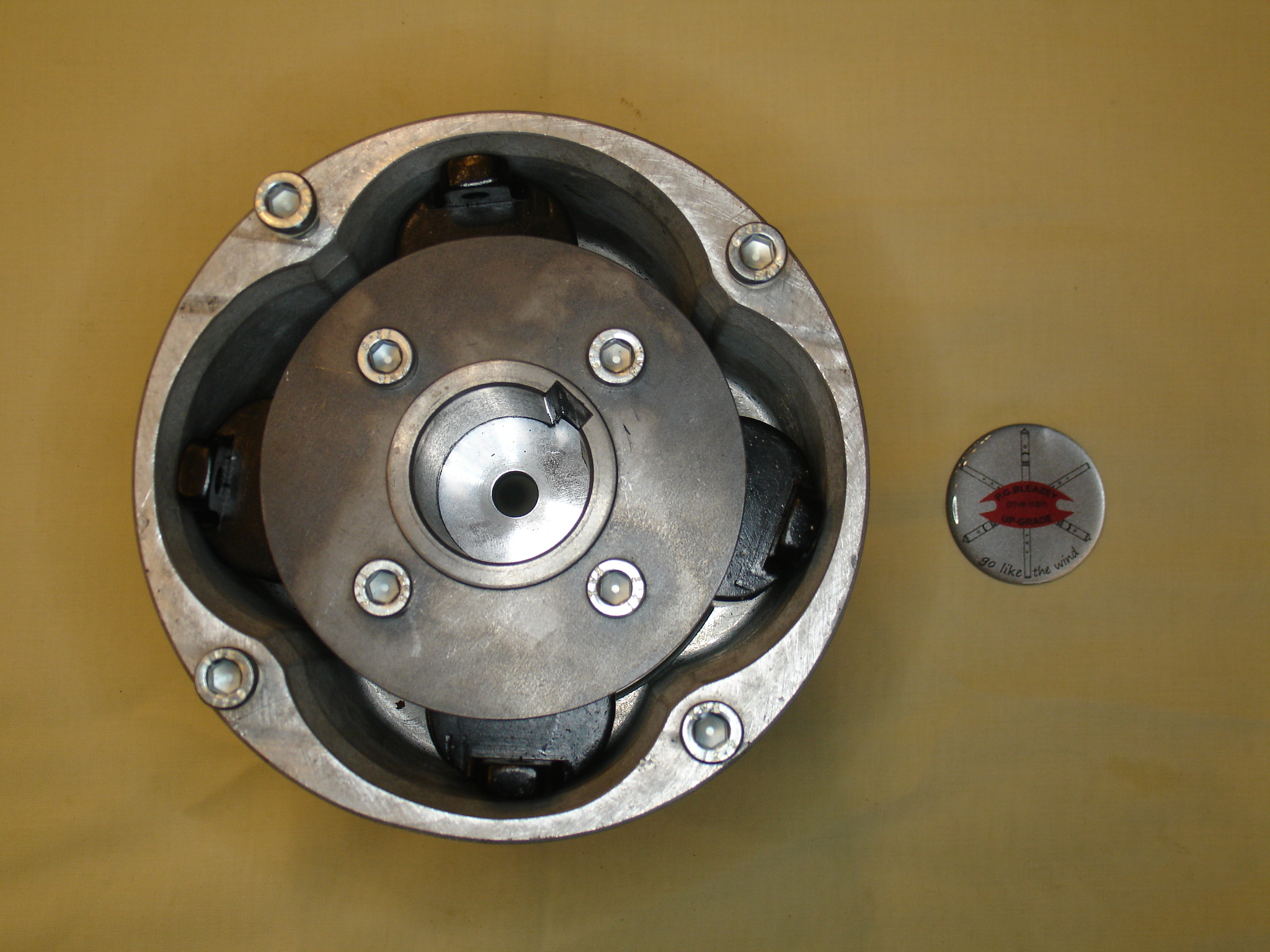 The Centa rotor assembled as you will receive it if you buy "service exchange"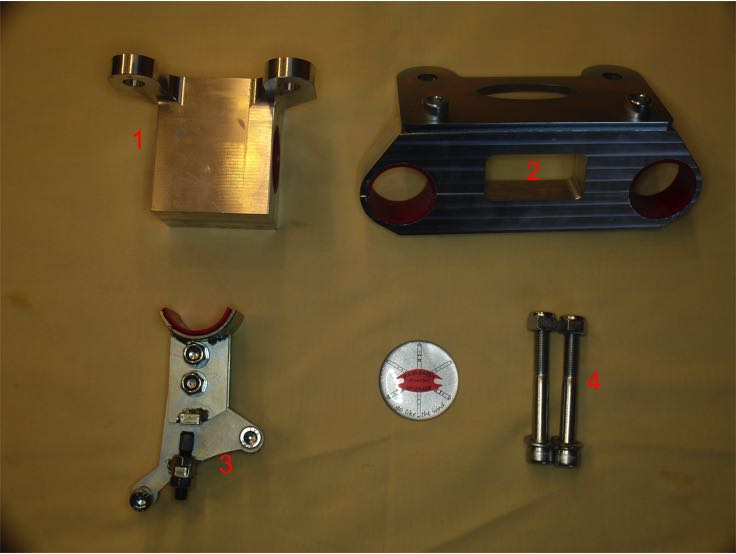 Bevel Box Mounting kit contents :-



1/ The rear lower mounting clamp.

2/ The front mounting clamp with the top plate fitted - you can see the rectangular handbrake/fuel pipe cut out.

3/ The top mounting with the jacking screw in place.

4/ The replacement bolts for the handbrake assembly.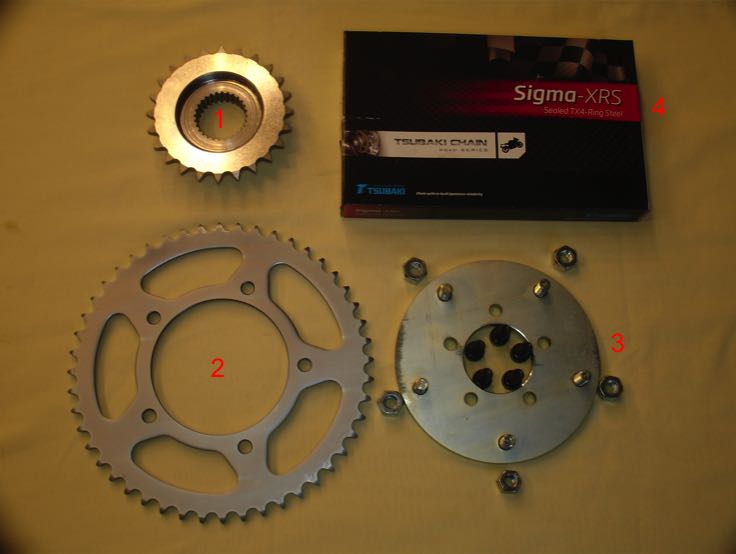 The chain drive kit contents :-



1/ The alloy steel final drive sprocket splined to fit the bevel box output shaft.

2/ The rear wheel sprocket.

3/ The rear wheel sprocket carrier assembly with all fixings.

4/ Tsubaki Xring sealed chain supplied with a rivet joining link.












Phil and Claire Bleazey
At The Old Furness Street Stables
LANCASTER
LA1 5QZ

Tel:- 0044 (0)1524 849085


Last Updated January 2021










Morgan three wheeler drive train
Morgan three wheeler compensator
Morgan three wheeler drive quality
Morgan three wheeler bevel box
P.G.Bleazey drive train upgrade kit